Your Unforgettable Island Vacation Awaits
Take a 360 tour of our beautiful property without even leaving your home! Our virtual tour allows you to explore every inch of our grounds, from the stunning gardens to the massive outdoor pool. And if you want to get a closer look at any of the features, just zoom in for a closer view. Our virtual tour is the perfect way to experience all that our property has to offer without even stepping foot on it!
A Unique Caribbean Adventure
Discover the Charms of our Curaçao Island
Curaçao is a unique Caribbean island located off the coast of Venezuela. This island paradise boasts a rich cultural heritage, stunning natural scenery, and a vibrant culinary scene, making it a must-visit destination.
One of the most fascinating aspects of Curaçao is its history. The island was once a Dutch colony with a unique European and Caribbean cultural blend. Visitors can explore the colorful colonial architecture in the capital city of Willemstad, which has been recognized as a UNESCO World Heritage Site. The city is renowned for its iconic waterfront, which features a row of pastel-colored buildings that line the harbor.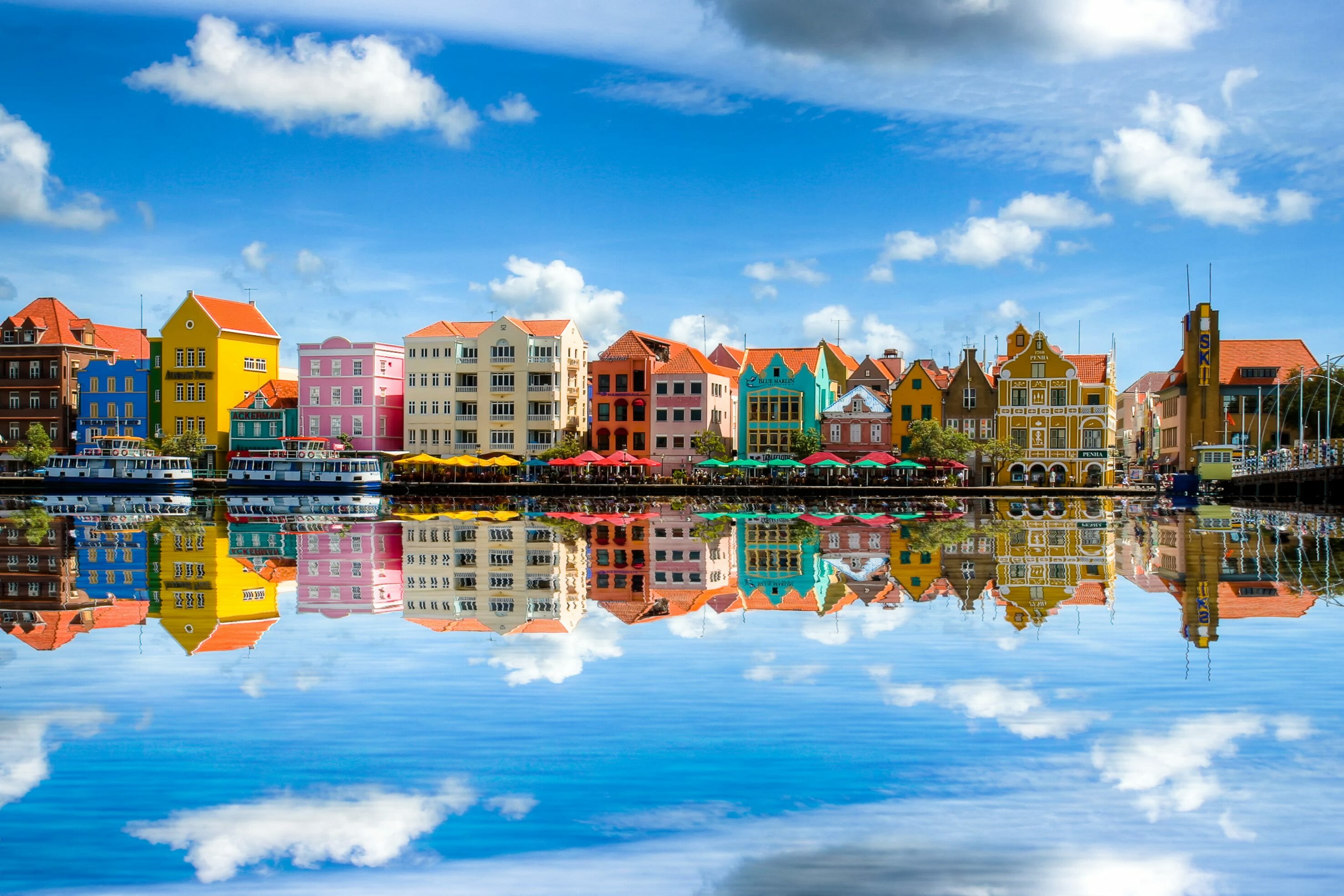 Aside from its architectural treasures, Curaçao is also home to many natural wonders. The island is surrounded by clear turquoise waters, and visitors can explore the vibrant coral reefs teeming with marine life. Snorkeling and diving are popular, and several marine parks offer guided tours.
Foodies will also find plenty to love on the island. Curaçao's cuisine uniquely blends Caribbean and European flavors with influences from Dutch, Spanish, and African cultures. Visitors can sample local specialties like stobá (a hearty stew made with beef or goat), funchi (a cornmeal side dish), and keshi yena (a baked dish made with cheese and chicken). Curaçao is a fascinating island with a unique blend of culture, natural beauty, and culinary delights.
Whether you're interested in history, adventure, or relaxation, there's something for everyone on this vibrant Caribbean gem. So if you're looking for a destination that's off the beaten path but still offers all the amenities you need for a comfortable and memorable vacation, Curaçao should definitely be on your list.